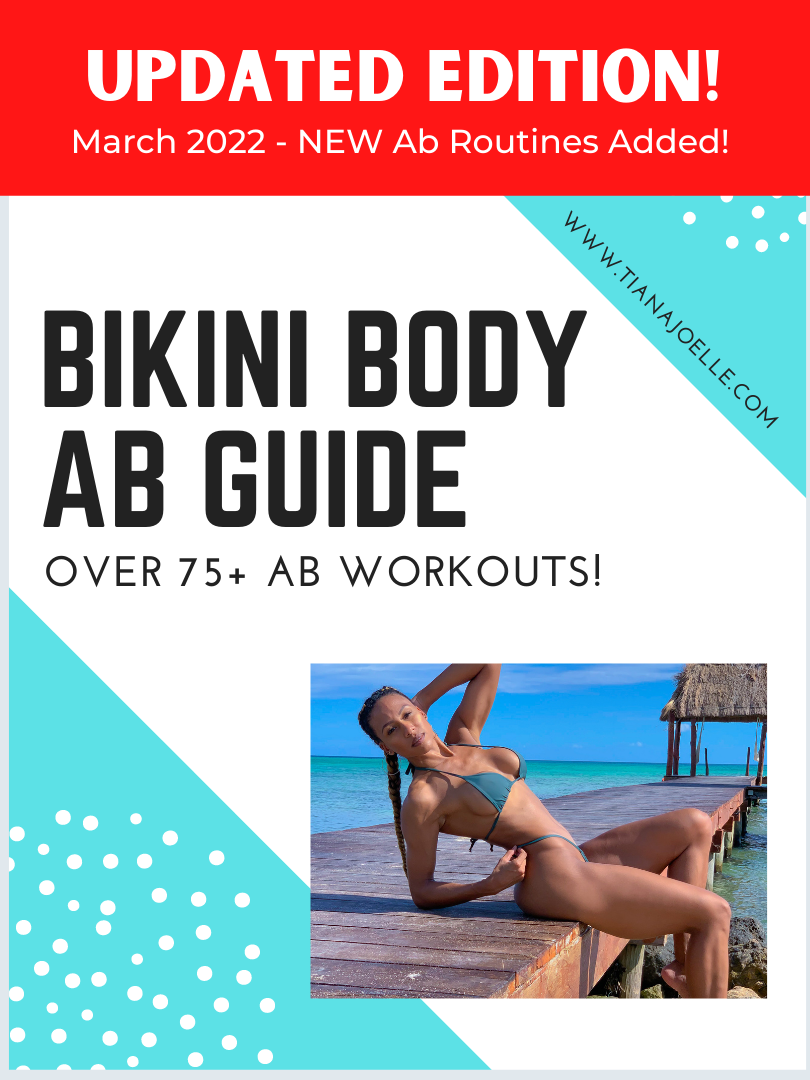 Bikini Body Ab Guide: Updated Edition
Tiana Joelle
Regular price $30.00 USD $15.00 USD Sale
✨🤩 UPDATED EDITION! I've added new ab routines to this already amazing guide, to give you even more exercises to pick from! Get this guide for ONLY $5 when you purchase the Bikini Body Challenge: Spring Edition. Must add both to your shopping cart to receive the discount! No code needed.

-------------------

Build your six pack and improve your your core strength with my incredible ab guide. Easily add these to any of your daily workouts!

No equipment needed. Gym + Home compatible.

Incorporate any of these between training sets or choose a couple to complete at the end of your workout for a nice burnout!

WHAT YOU GET:
over 75+ ab workouts
routines compatible at home + gym
no equipment needed!
videos of every exercise
add to any of your daily workouts
use as a burnout or finisher!
easy-to-follow format
mobile-friendly
yours to keep forever!

PROGRAM DELIVERY 💌
This updated program will be emailed to you on Sunday, March 13. PLEASE ENTER YOUR BEST EMAIL ADDRESS AT CHECKOUT.